On the afternoon of June 13, a startup delegation from Germany led by the representative of UEH Institute of Innovation - University of Economics Ho Chi Minh City to visit Quang Trung Software City (QTSC).
Within the framework of the exchange program between German and Vietnamese startups, the business delegation would like to have the opportunity to work and learn more about startup models in Vietnam, as well as seek potential cooperation opportunities and suitable training programs for both sides.
Opening the working session at QTSC, the delegation listened to a brief introduction about QTSC's milestones of formation and development process along with preferential and supportive policies for businesses operating here, especially startups at QTSC Incubator and QTSC R&D Labs – a specialized area of research and development for new products and solutions.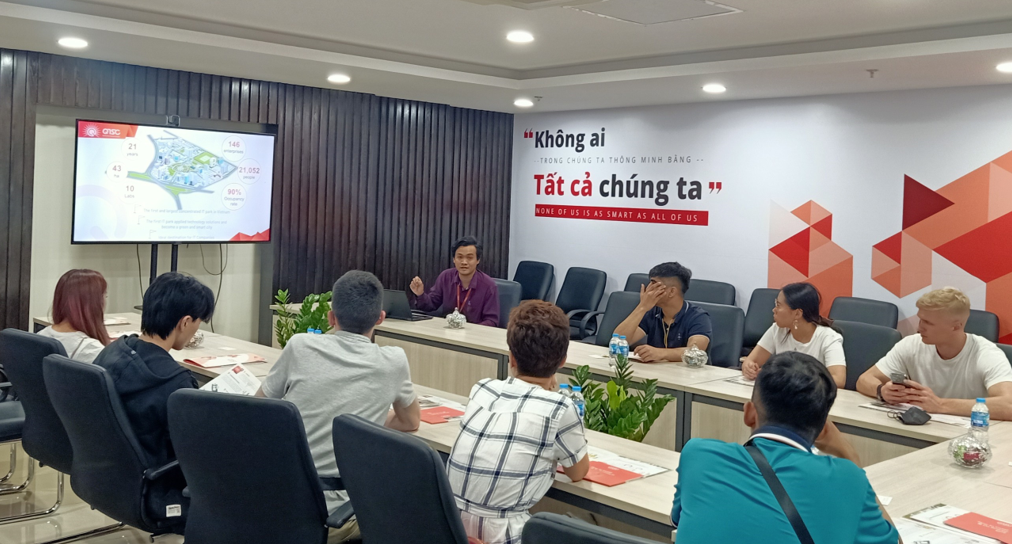 The business delegation meeting at QTSC
To better understand the operating models of businesses at these two incubators, the delegation was guided by QTSC representatives to visit and exchange with a number of startups operating at QTSC Incubator and QTSC R&D Labs.
QTSC Incubator carries on its mission to build a high-quality incubation center to support and nurture software startups to overcome difficulties, risks and challenges in the early stages. In addition, QTSC Incubator actively motivates new software and ICT enterprises in Ho Chi Minh City. At QTSC Incubator, the business delegation visited InspireUI Co., Ltd., which is a production company that provides both products and services related to Mobile app design, prototypes, and development. Mobile UI/UX based on React Native and Flutter frameworks is the focus of InspireUI.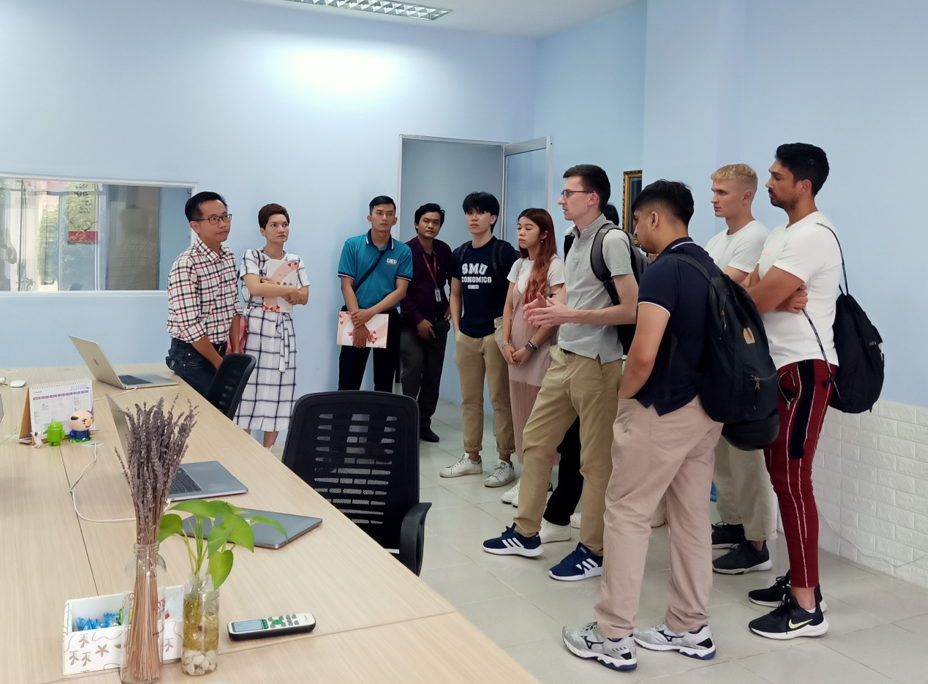 Visiting QTSC Incubator and InspireUI company
As a home for R&D startups, QTSC R&D Labs is established with the goal of creating a public space for research and development, as well as supporting enterprises for research and application, attracting many leading experts on R&D to work in QTSC. Operating at QTSC R&D Labs 1, EduNet company introduced the delegation about its products and solutions being researched and developed as requested for each customer.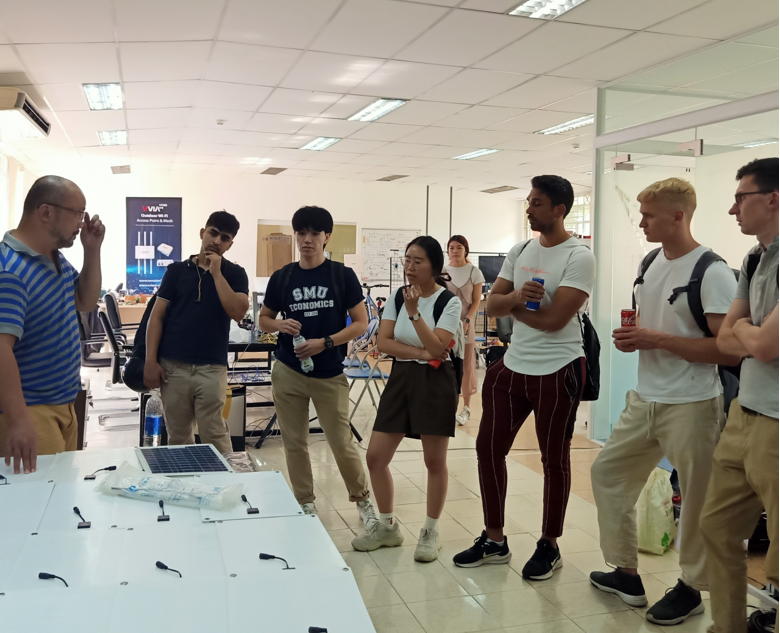 Listening to an introduction of products and solutions being researched at EduNet company
Source: QTSC
Latest news
MiGuards - Security guard management system

The challenges currently faced by security companies involves the time logged in by the guards, incidents captured, guard's location, and so on. With a view to resolve that issue, QTSC and partners have developed the system of guard control and monitor named MiGuards, which enable better security guard tracking using GPS.

Success story of LARION – "A smart healthcare supply chain data management solution"

A smarter healthcare supply chain data management solution. This project is a supply chain solution developed by LARION for Customer G. Great savings up to 87% for a client after 12 months.