On 27th September 2017, QTSC's CEO club held a meeting at DIGI-TEXX Vietnam Company with the topic on "Training and developing the replacement leadership"
Opening the program, the club would be glad to welcome 3 new members from Misa and Terralogic. Then, they took a tour to visit DIGI-TEXX and listened to its introduction. Mr. Tran Phuc Hong, VP of TMA Solutions, updated new information of VNITO Conference 2017 will be held on October 19-20, 2017 at GEM Center, District 1, HCMC.
Mr. Anthony Tran, Managing Director of Global Ready, who has over 15 years of program development and corporate training experience with multinational companies and educational institutions in both Canada and Vietnam, shared on "Leadership Development & Executive Coaching"
Anthony Tran emphasized what priorities the entrepreneur or leadership need to implement and what pitfalls that executives avoid in setting vision and strategy, reshaping corporate culture and employee behavior, monitoring corporate financial information. As an Executive Coach, Tony works with executives in organizations, to enhance their leadership and management effectiveness, including the areas of stakeholder engagement, conflict, delegation strategies, balancing people and task and interpersonal effectiveness.
At the end of the program, club members discussed the activity plan of Leadership Development Forum. Some ideas for forum model were given by the CEOs: Invite those who are successful entrepreneurs as the speakers, invite professional trainers, CEO and chairman from enterprises operating in QTSC for training courses, and send excellent employees to attend high quality training programs. However, to accomplish all of these tasks requires the great determination and consensus of CEOs.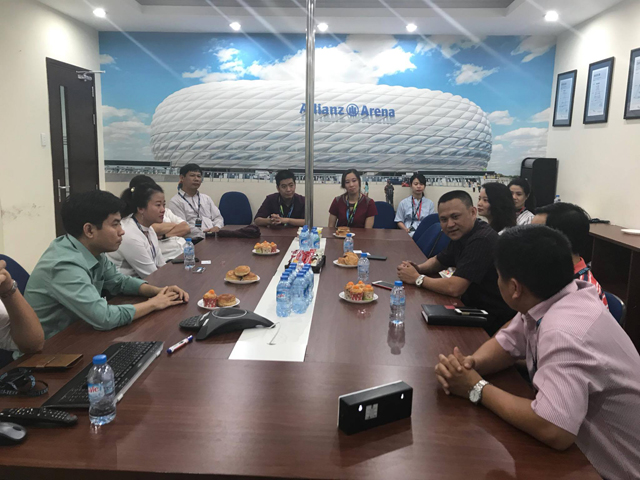 Discussing the activity model of Leadership Development Forum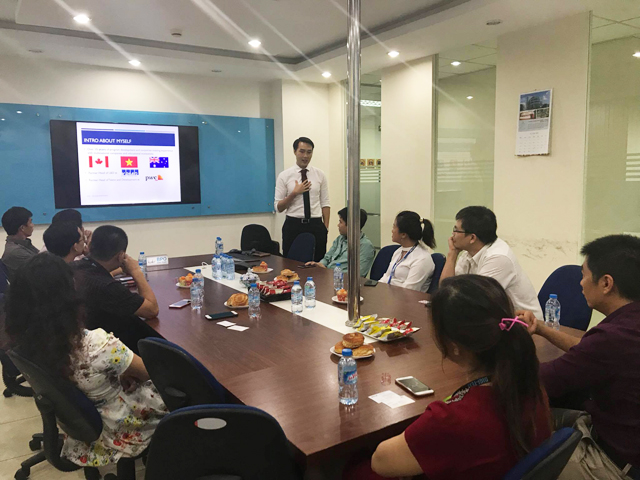 Mr. Anthony Tran presented the topic "Leadership Development & Executive Coaching"  
Source: Ngoc Hoa - QTSC