QTSC

news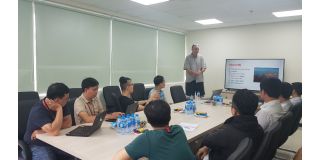 In the afternoon of July 17, Mr. Paul Ambrose, founder, CEO and CTO of WebLogic Inc. shared about three shiny objects worth chasing:...
The event aimed to help Vietnamese IT enterprises explore Japan market, seek opportunities to cooperate and develop their businesses...
In the afternoon of July 15, Ho Chi Minh City Computer Association (HCA) organized the program "Minister of Information and...