On 19 May 2017, in association with CTO Club, CEO Club of Quang Trung Software City (QTSC) has organized the meeting in May on the topic "IoT/Big Data & IT Application in Agriculture" at TMA tower, QTSC.
Currently, QTSC and Global CyberSoft Vietnam (GCS) have successfully implemented the project on hi-tech agriculture management system, an IT application model into agriculture production processes, named SmartAgri, which has been applying for growing cantaloupe at lot 13 in QTSC, according to Mr. Lam Nguyen Hai Long, CEO of QTSC.
Then, Mr. Tran Kim Vu, R&D Manager of GCS showed some advantages of SmartAgri:
- To automate the management processes in planting, breeding and aquiculture as requested.
- To support an early warning system via SMS, email, alarm.
- To help to make production plan, report, calculate expenses and manage crop.
- To supply an eco-system for farmer, expert and enterprise to exchange and update information, as well as consult, share experience.
- To analyze and assess productivity, quality of seed, process, the productive area to propose solutions for farmers.
After that, club members visited a membrane growing cantaloupe with hi-tech application SmartAgri.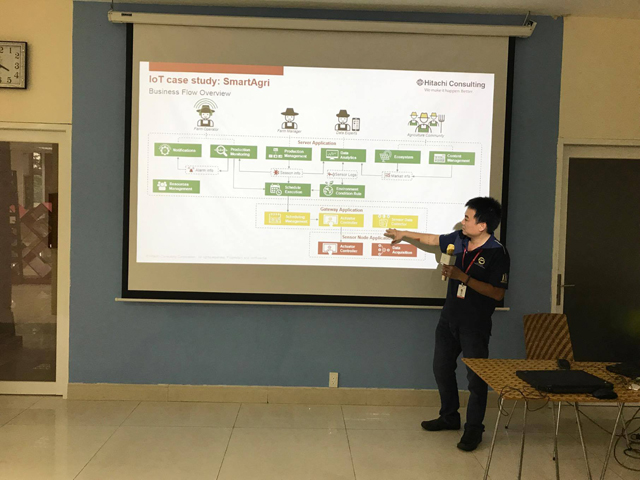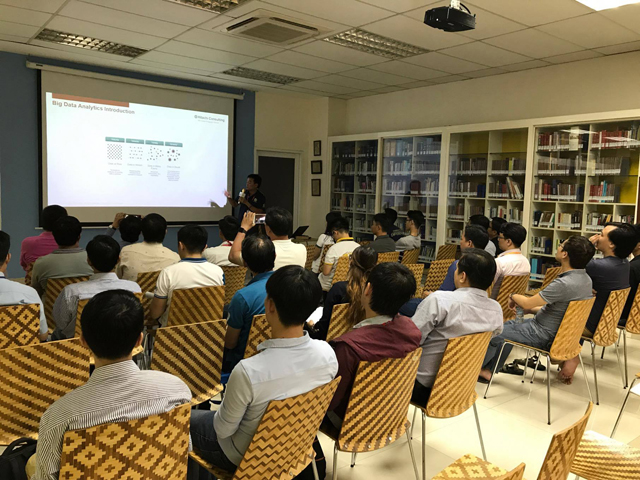 Mr. Vu, GCS introduced about SmartAgri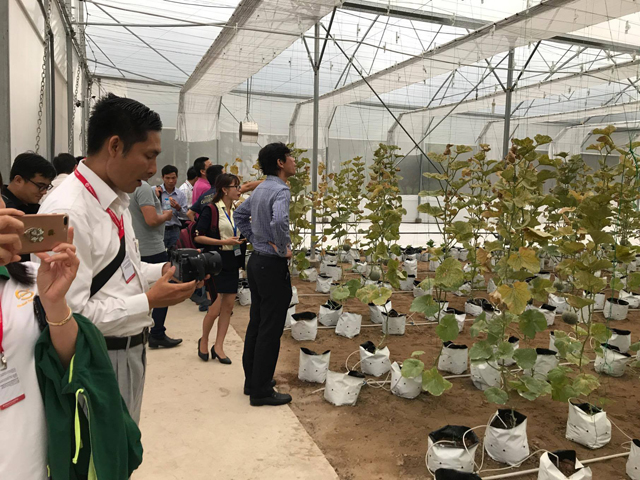 To visit membrane growing cantaloupe with SmartAgri
Source: Ngoc Hoa - QTSC